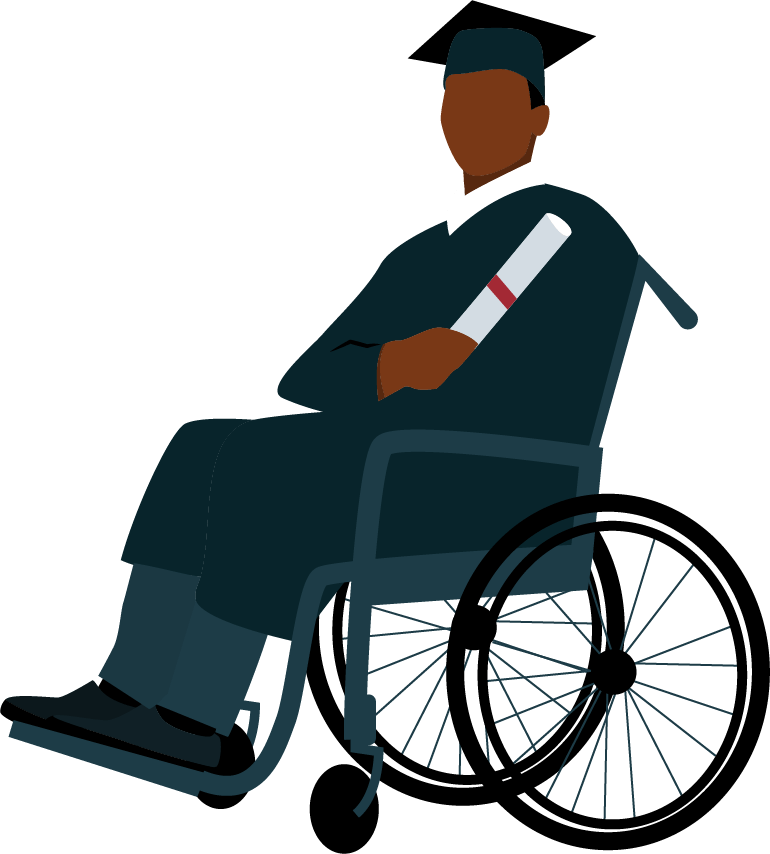 All lives cannot matter until Black Lives Matter, and Black lives do not matter unless there are structural changes to the way our society is set up. Below are some of the issues that we believe in and that many organisations up and down the country, including ours, are fighting for.
FUND BLACK FUTURES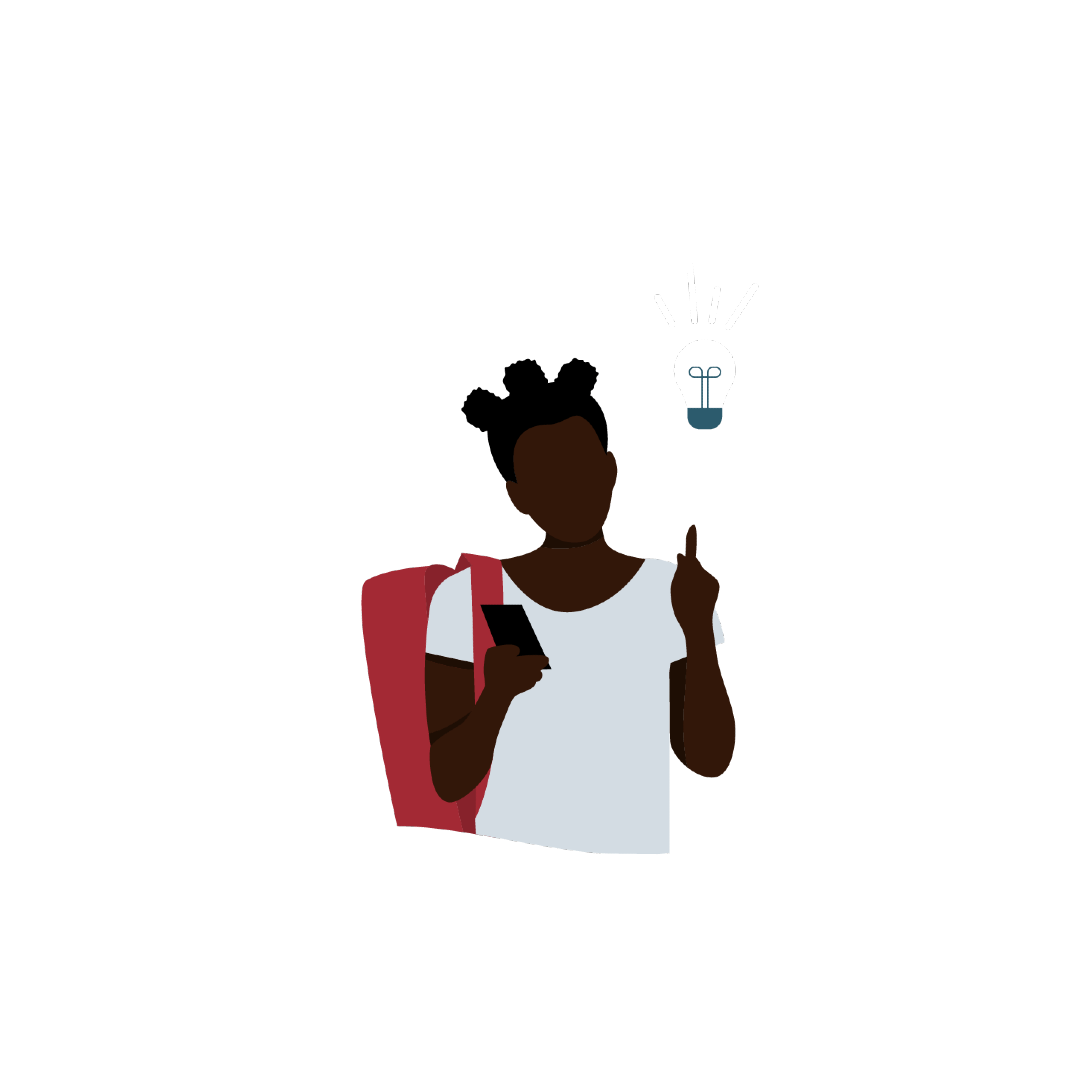 WE WANT

• An immediate reversal of all cuts made during austerity

• Safe, secure, unionised and well-paid green jobs

• Enough social housing built so everyone has access to an affordable, secure and decent home.

• Rent controls

• Immediate rehousing of those affected by Grenfell

• Protect, reinvest and reverse the privatisation of the NHS.

• Funding for community land trusts and food co-ops.
READ MORE

The deliberate divestment away from our communities in the last few decades means that more than 14 million people are living in poverty in Britain today. Nearly half of Black African Caribbean households live in poverty, compared with just under one in five white families. Your chances of living in poverty are even higher if you are a single mother, if you are disabled, or if you're trans. And we know that this is made worse by the pandemic.

We need an economy that prioritises people, not profit. This means mass investment in safe housing, as well as good, secure, unionised and green jobs.

We know that racialized communities are less likely to be able to access green spaces and more likely to experience higher levels of air pollution than their white counterparts and that this affects both mental and physical health inequalities. We also know that racialized communities are more likely to experience food insecurity. Our communities have a right to live in safe and sustainable communities.






TRANSFORM EDUCATION
WE WANT

• An end to school exclusion and offrolling.

• An end to school-police partnerships including Prevent, hostile environment and anti-gangs programmes.

• A curriculum which includes colonial, Black and Global South histories, literature, religions and geographies. This should be led by experts in these fields, including Black academics.

• Mental health, social care and youth services in all schools.

• More investment in SEN services in schools.

• Investment in anti-racist education and accountability for schools which do not tackle racism and other forms of discrimination and violence from students or staff.

• The reinstatement of the Educational Maintenance Allowance

• Scrap tuition fees and student debt.
READ MORE

Black children are three times more likely to be permanently excluded from school than their white counterparts. Black children are more likely than average to be failed by the school system, leaving with fewer qualifications.

In recent years, racist bullying has been fatal – with cases across the country which highlight that some schools are not safe for Black children. The recent cases of Christopher Kapessa, Shukri Abdi and Noah Donohoe illustrate how racist bullying can lead to the death of Black children, and many schools are unable or unwilling to tackle racism adequately. Racism and other forms of discimination in schools must end.

While we support the call to decolonise the curriculum, we also know that we must fight to make sure that schools are a safe space for ALL children.






PROTECT BLACK LIVES FROM COVID19
WE WANT


• The cancelling of all rent arrears for low income families and ending of all evictions.

• Free PPE for all lower-income households and strict regulations for workplaces.

• Vaccines, COVID and antibody testing free and available on NHS for everyone, including migrants.

• The scrapping of the Coronavirus Act, and allowing proper consultation and scrutiny.

• Increased investment in mental health provision, domestic violence services, community-led social care and care for Disabled people.

• Investment so schools can bring pupils back safely.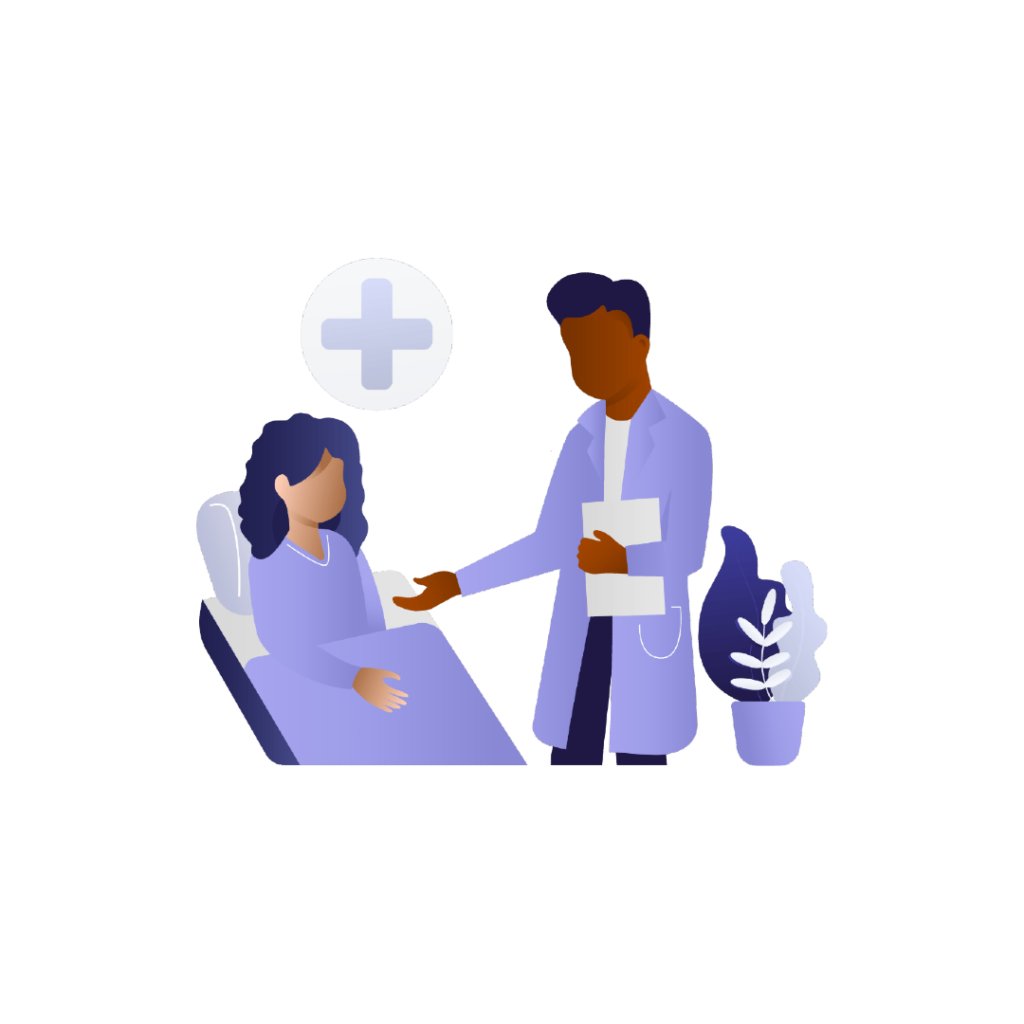 READ MORE

In the UK, the COVID-19 pandemic is disproportionately affecting Black and other racialised communities, working class communities, those with existing health conditions, people in precarious employment or legal status and those in overcrowded housing. Lockdown has had a massive effect on people with mental health problems, special educational needs or living in homes with domestic abuse. COVID-19 is exacerbating the existing inequalities and injustices in our society – even if the health pandemic ends, the pandemic of inequality and racism cannot continue.

Over 90,000 people have lost their lives as a result of COVID-19 in the UK. Black and other racialised minorities are between 10 and 50% more likely to die from COVID-19 than their white counterparts. So many of these deaths were preventable and came as a result of gross criminal negligence by the government and employers. The slow reaction to lock down and lack of PPE put the lives of healthcare and other frontline workers at risk. The shambolic response to the crisis also highlighted the corruption which exists at the highest level of government, with a collusion of 'science' and politics, and contracts given to companies with track records of failures and abuses.

We can't go back to 'business as usual'. Instead we believe we have to come out of the pandemic and 'build back better'.






---
END THE HOSTILE ENVIRONMENT AND BORDER CONTROLS
WE WANT


• Immediate end to immigration enforcement, raids, detention and deportations (including charter flights).

• An end the 'hostile environment' and any policy which turns housing, employment, education, healthcare or any other public service into a border agency.

• An end to 'no recourse to public funds' including NHS charges.

• Equal status for all undocumented and under-documented people living in the UK via an accessible regularisation programme.

• Repatriation and reparations for all deportees, including those deported as part of the 'Windrush Scandal'.
READ MORE

While immigration controls are a relatively recent phenomenon, Britain taking land, resources and exploiting people across the world, from Australia, to Africa, Asia, and the Americas, is centuries old. The wealth of Europe is built on the colonisation of the countries from which migrants come. Our message to Britain is: We are here because you were there.

Over 130,000 people were deported from Britainin the last ten years. As migrants flee underdevelopment, war and climate change that they did not cause, justice doesn't mean border controls, it means reparations for slavery and colonialism, and safe passage.

We must challenge the anti-immigration consensus which tells us that everything that's broken in Britain is caused by immigration, rather than a deliberate disinvestment in our working class communities and public services.
DEFUND THE POLICE – INVEST IN COMMUNITIES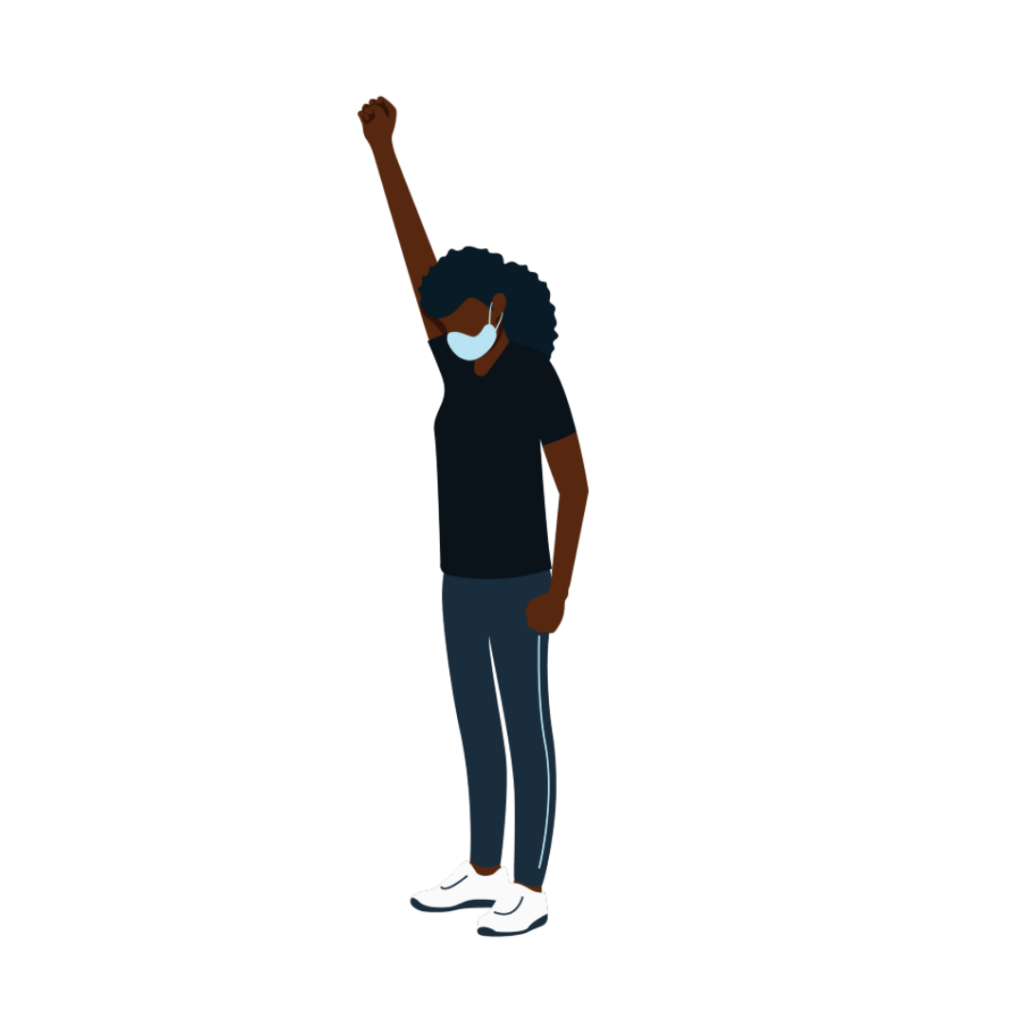 WE WANT


• An end to prison and police expansion.

• Immediate dismissal of any police officer who is discriminatory, corrupt or uses excessive force. 

• An end to police surveillance and data-collection technologies (e.g. facial recognition and digital comms monitoring).

• An end to 'Prevent', the 'war on terror' and the surveillance and criminalisation of Muslim communities.

• An end to the incarceration of children, including in so-called 'secure schools'.

• An end to the gangs databases, gang injunctions and joint enterprise doctrine.

• An end to the arming of police (e.g. tasers, spithoods and firearms).

READ MORE

Over the past 30 years, the prison population has almost doubled, with police having more powers (e.g. Section 60s, surveillance tech and injunctions) and more weapons (e.g. guns, tasers and spithoods) than ever before.

Black people are disproportionately on the receiving end of stops, searches, arrests and excessive force. Racialised minorities make up a quarter of incarcerated people and Black Britons make up 12% of adult prisoners and more than 20% of children in custody, despite making up 3% of the population. Therefore, Britain locks up Black people at the same rate as the US locks up Black Americans. Like the US, expanding police and prison power has brought no improvements to public safety or harm reduction.

The police and prison system are beyond reform – we need an alternative system to keep our communities safe. Imprisoned people are more likely to have experienced domestic violence, homelessness, unemployment, school exclusion, special educational needs, mental health problems, problematic drug use, poverty, debt and precarious immigration status. As Angela Davis said, 'prisons do not disappear social problems, they disappear people'.

We need social responses to social problems, not an ever-expanding, racist police and prison system. We need funding for transformative justice and the services that actually keep us safe like refuges, community programmes and youth centres and call for a bold transformation of health and social care, education, housing, employment and immigration reform. Learn more about defunding the police from Abolitionist Futures.
INTERNATIONAL SOLIDARITY
WE WANT


• An end to the sale and manufacture of weapons and military infrastructure.

• An end to all British military operations abroad, including Iraq, Afghanistan and across Africa. 

• An end to militarily occupied lands, including Palestine, Western Sahara, Kashmir and Kurdistan.

• An end to government support for oil and mining companies, financial institutions and other multinational corporations exploiting Black and other Global South people and environments.

• An end to economic, military and diplomatic support for all oppressive governments across the Global South.

• An immediate end to all Global South debts paid to Britain, the EU, IMF and World Bank.
 
READ MORE

As members of the diaspora, we stand in solidarity with our family across the globe. Britain and Europe's imperial history underdeveloped the peoples they colonised. Imperialism created racial capitalism, where racism shapes how land and resources are stolen and how people are exploited. Over 100 companies on the London Stock Exchange (LSE) have African mining operations that control over $1 trillion worth of Africa's most valuable resources. While $134 billions flows to Africa in the form of loans, aid and investment each year, $194 billion is taken from the continent through profits, tax dodging and climate costs. Britain's militarism, economic exploitation, environmental destruction and the propping up of oppressive governments in African and other parts of the Global South continues the legacy of colonialism.

We stand in solidarity with Black and other Global South peoples resisting exploitation, violence and environmental destruction in all its forms.